GREAT DAY, GREAT SHOW FOR THE 13TH ANNUAL RENAISSANCE EURO-FEST OCTOBER 1st-2nd, 2021
The weather had the 13th Annual Renaissance Euro Fest off to an iffy start Saturday, October 2nd, but as the day went on, the skies cleared and the crowd started building. Once again the smiles and excitement were abound and we were thankful for a great day. Hats off and thanks to the many who make this event possible, The Renaissance and it's outstanding staff team, sponsors, volunteers, Ridgeland Police Department, the many appreciative merchants at The Renaissance and finally, a great group of owners who graciously shared their passion with us. Keep scrolling down to view the 2021 show winners and also click the photo album links to see hundreds of photos from the show.
Mike Marsh
Phone: 601-946-1950
E-mail: Mike_Marsh@bellsouth.net
Founder and Director
Renaissance Euro Fest
Towne Center Euro Fest
L'auberge Euro Fest
Natchez Euro Fest
NATCHEZ EURO FEST, APRIL 22ND & 23RD 2022
On to Natchez for the Natchez Euro Fest, April 22-23, 2022. Registration will open January 2022.

Please note the date and plan to join us. Go to www.euro-fest.net for discounted booking information at The Natchez Grand Hotel. They are only able to hold 85 rooms for us and the rate expires February 15th, 2022. Be sure to book April 22nd & 23rd, so that you can enjoy Friday's reception/ activities along with Saturday night's after-party!

The Natchez Grand Hotel
111 North Broadway Street
Natchez, MS 39120
601.446.9994

An additional hotel along with show details will be announced soon on our sister website at https://euro-fest.net/natchez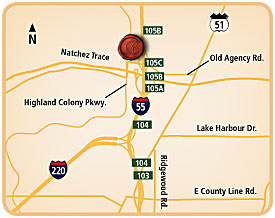 Directions
From North/South: I-55 to Old Agency Road, exit 105C (from South) or 105B (from North) to Renaissance at Colony Park.

From East: I-20 West towards Jackson: Merge onto I-55 North to Old Agency Road, exit 105C, to Renaissance at Colony Park.

From West: I-20 East towards Jackson: Merge onto I-220 North to I-55 North. Follow to Old Agency Road, exit 105C, to Renaissance at Colony Park.