THE 2021 RENAISSANCE EURO FEST HAS BEEN SET FOR OCTOBER 1st-2nd
PREREGISTRATION FOR CONSIDERATION IS NOW OPEN
Once again for the 13th year in a row, the great automobiles and motorcycles of Europe will be coming to Renaissance at Colony Park in Ridgeland, MS for the 13th annual Renaissance Euro Fest Classic European Auto and Motorcycle Show. Entries in the show must be twenty-five years or older (built in 1996 or before) except for a selection of newer special interest autos of rare and limited production or provenance accepted at the discretion of the Selection Committee.

For European auto enthusiasts, this is a wonderful opportunity to enjoy the beauty of British, Italian, German, and many other European vehicles. If brands such as Rolls-Royce, Volkswagen, Ferrari, Porsche, Land Rover, BMW, Alfa Romeo, Daimler, Jaguar, Norton, Ducati, Royal Enfield, BMW, Mercedes-Benz, (to name just a few) excite your senses, then you need to get all in!

It's a perfect time of year to be outside, strolling through the Renaissance, and viewing gorgeous autos and motorcycles. This year the event will be held on Saturday, October 2nd from 10:00 am to 5:00 pm. The show is open to all European Marques with no registration fees and is free to the public as well. Over 15,000 spectators are expected to view more than 150 entries, manufactured in five different countries, coming from ten different states.

If you are interested in entering an auto or motorcycle in the show, the entry form is at the top of the page. THERE IS NO ENTRY FEE FOR PARTICIPANTS. Awards will be presented to Best In Class of 15 Different Classes, several Sponsor's Choice, Ridgeland Tourism "Inside + Out" award and Best of the Renaissance, both Vintage (1996 and older) and Nouveau (1997 and later). Additionally, the Mayor's Travel Award and the Governor's Travel Award will be presented to out of State entries.

This year's show will begin Friday, October 1st with optional drives departing Memphis and New Orleans, coming together at the show site for the combine and escorted, Renaissance Rally Drive, starting at 3:00 pm on Friday, October 1st from the Hyatt Hotel at the Renaissance. The police-escorted drive will travel on an enjoyable route to an equally enjoyable location and then back to the Renaissance for the "Pick Up Your Packet" Reception that evening. Details on the drives to follow in an update.
Mike Marsh
Phone: 601-946-1950
E-mail: Mike_Marsh@bellsouth.net
2020 Euro Fest Recap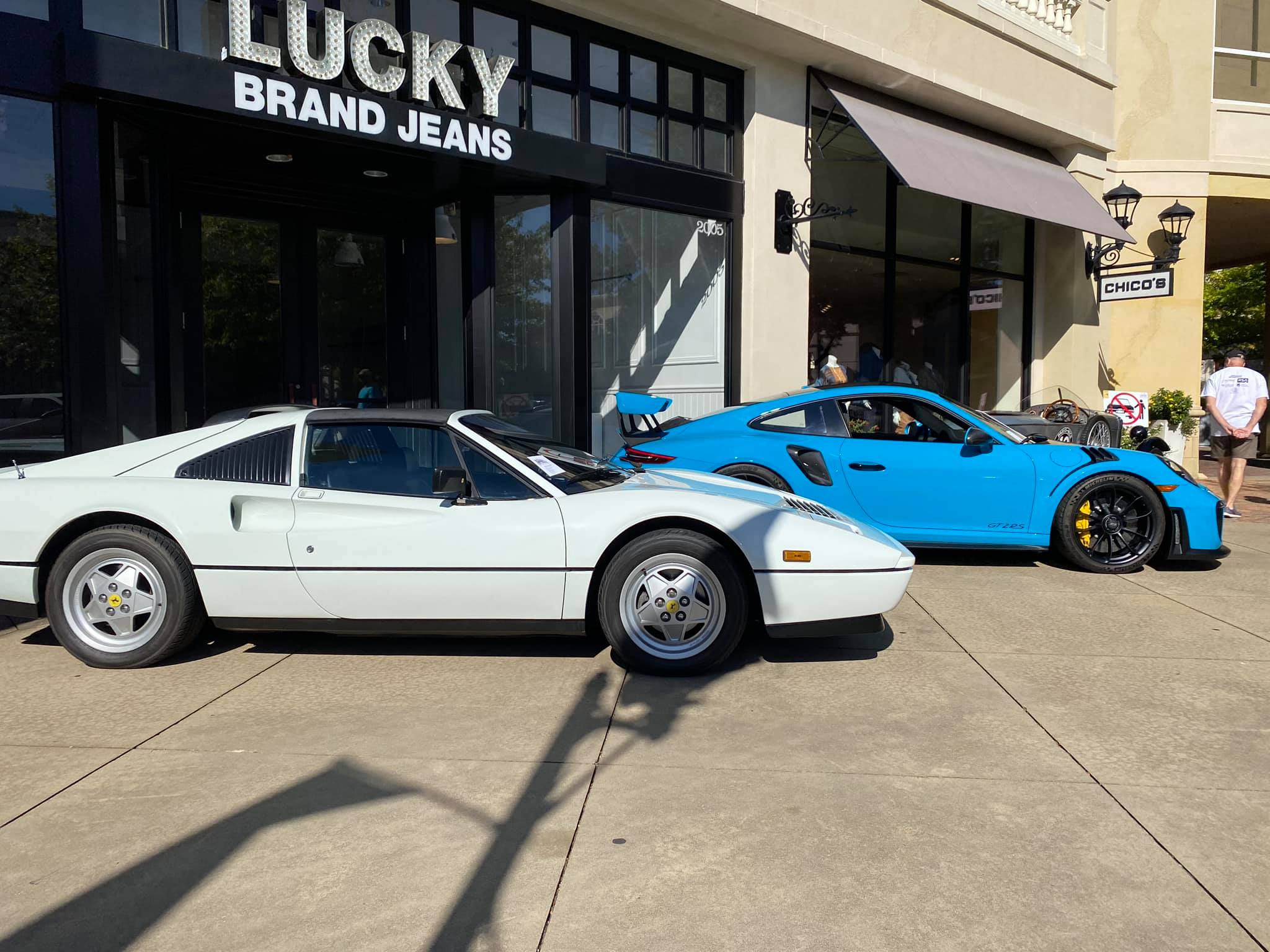 Although the 2020 Renaissance Euro Fest had to be postponed a week, never the less, it turned out to be a wonderful event on a great day. Entries were reduced somewhat but attendance was as large as ever and the public welcomed an event to get outside and enjoy wonderful weather, fine autos and rare motorcycles. A Covid Breakout was responsible for families of all sizes clearly expressing, "enough is enough", let's get out and go. The timing of the event could not have been better.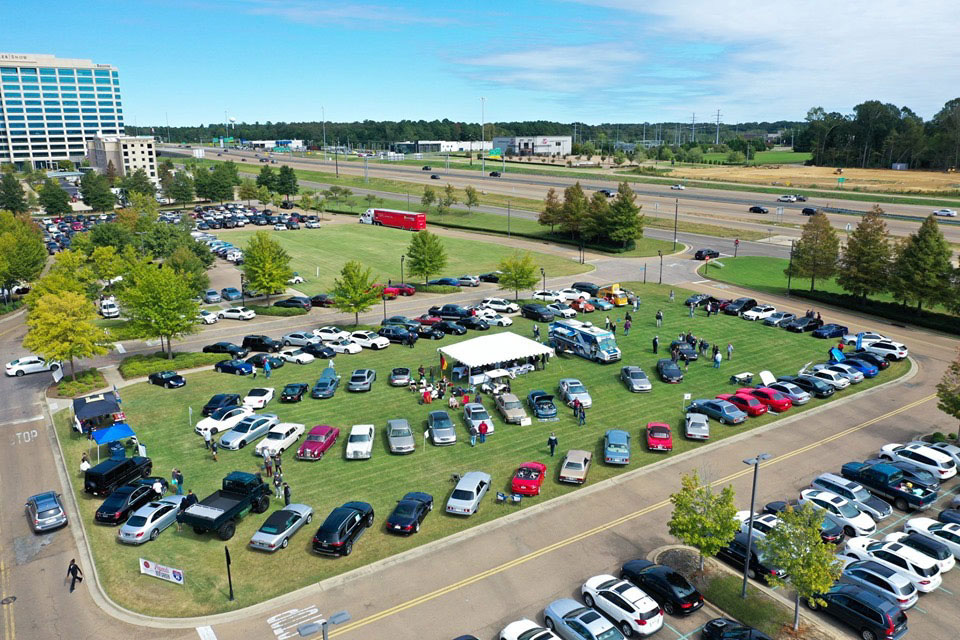 In addition to a large gathering in the judged portion of the Renaissance, The Legends of the Interstates display also had a large turn out on the East Lawn of the Renaissance. Plans for another successful show, October 1-2, 2021 are well under way. Plan to be a part of this free, fun, family event!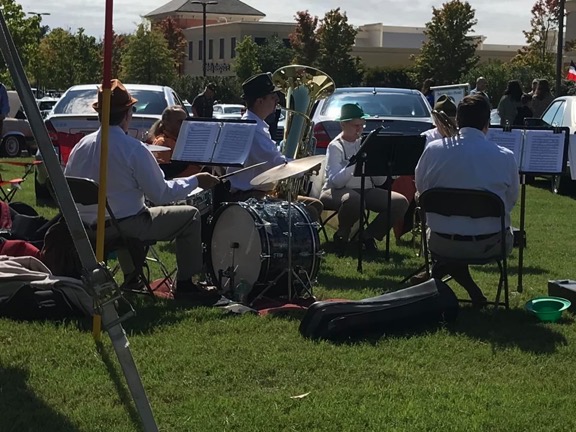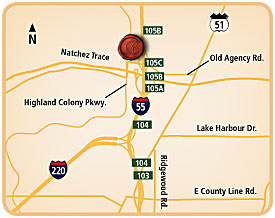 Directions
From North/South: I-55 to Old Agency Road, exit 105C (from South) or 105B (from North) to Renaissance at Colony Park.

From East: I-20 West towards Jackson: Merge onto I-55 North to Old Agency Road, exit 105C, to Renaissance at Colony Park.

From West: I-20 East towards Jackson: Merge onto I-220 North to I-55 North. Follow to Old Agency Road, exit 105C, to Renaissance at Colony Park.