Winners of the Ed Wettach "Love of the Automobile" Award
Rolls-Royce enthusiast, Gerard Hebert and Richard Branyan are recipients of the Ed Wettach Award this year. Ed was instrumental in the founding and successful beginning of the Renaissance Euro Fest. He was loved and admired by friends in and out of auto circles. Like Will Rogers, Ed never saw a man he didn't like, nor an automobile. His passion for Ferrari culminated with his ownership of Ferrari Jackson and Atlanta. He continues to be missed, especially at Euro Fest time in October.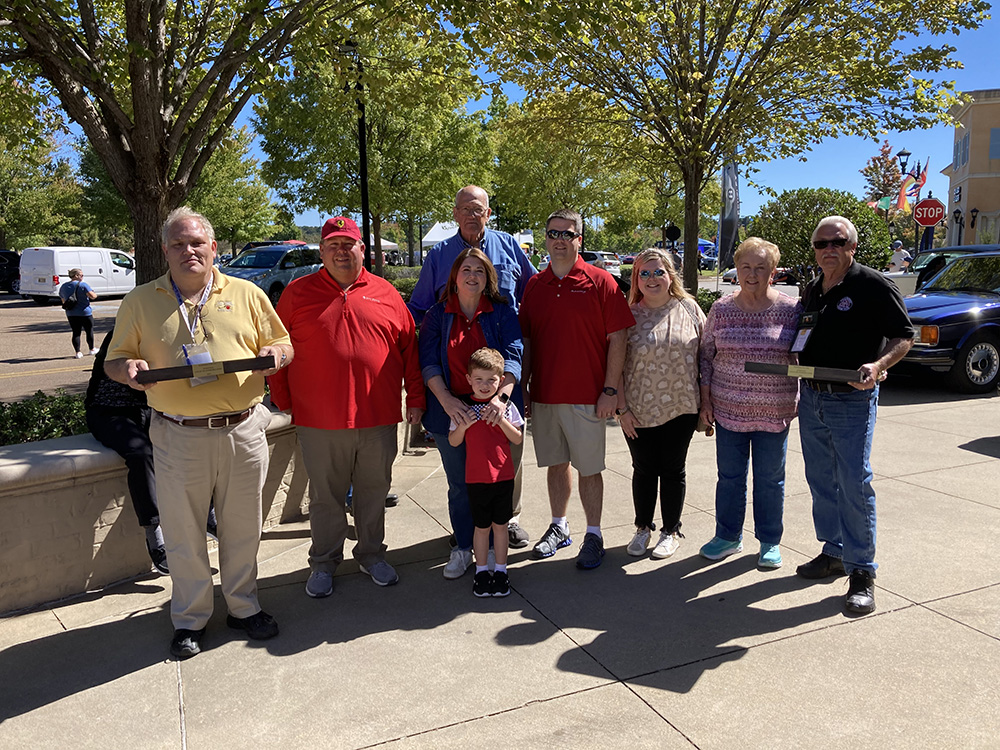 The Wettach Family With Recipients
L to R: Richards Branyan, Son Webb Collums, Great Grandson Ed Wettach V, Son Eddie IV, Daughter Hanny, Mike Marsh, Son Eddie IV, Daughter Holly Collums, Wife Eleanor and Gerard Hebert.
---
List of Winners
Click the Marque for Photo