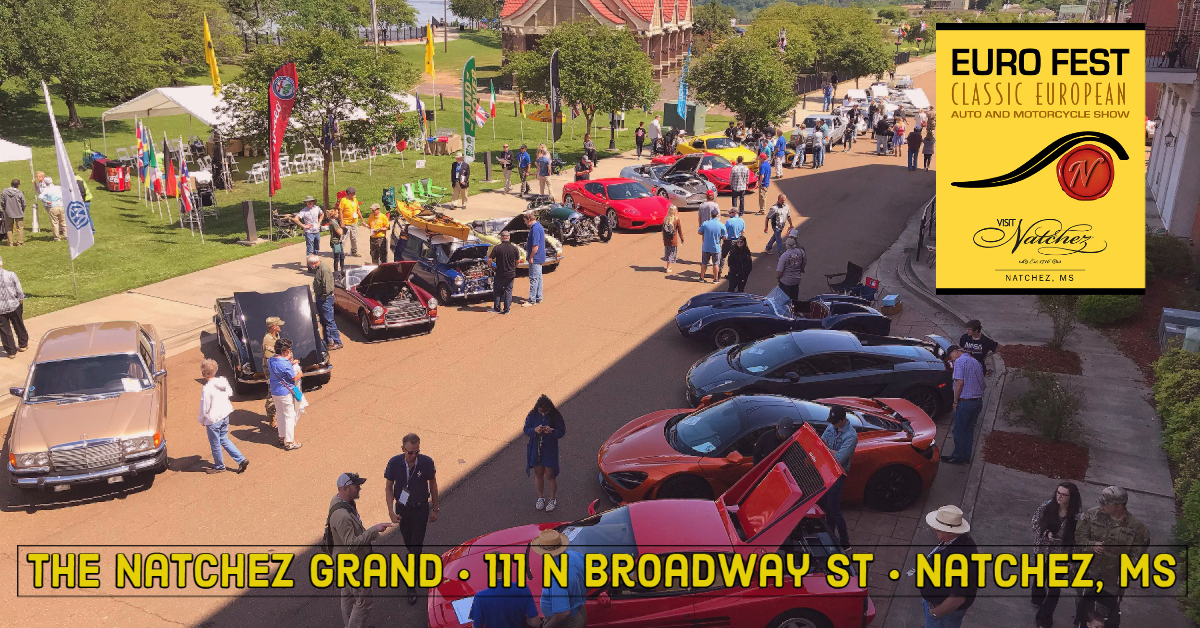 THE NATCHEZ EURO FEST HAS A NEW HOME ALONG BROADWAY ST APRIL 22-23, 2022
REGISTRATION WILL OPEN JANUARY 2022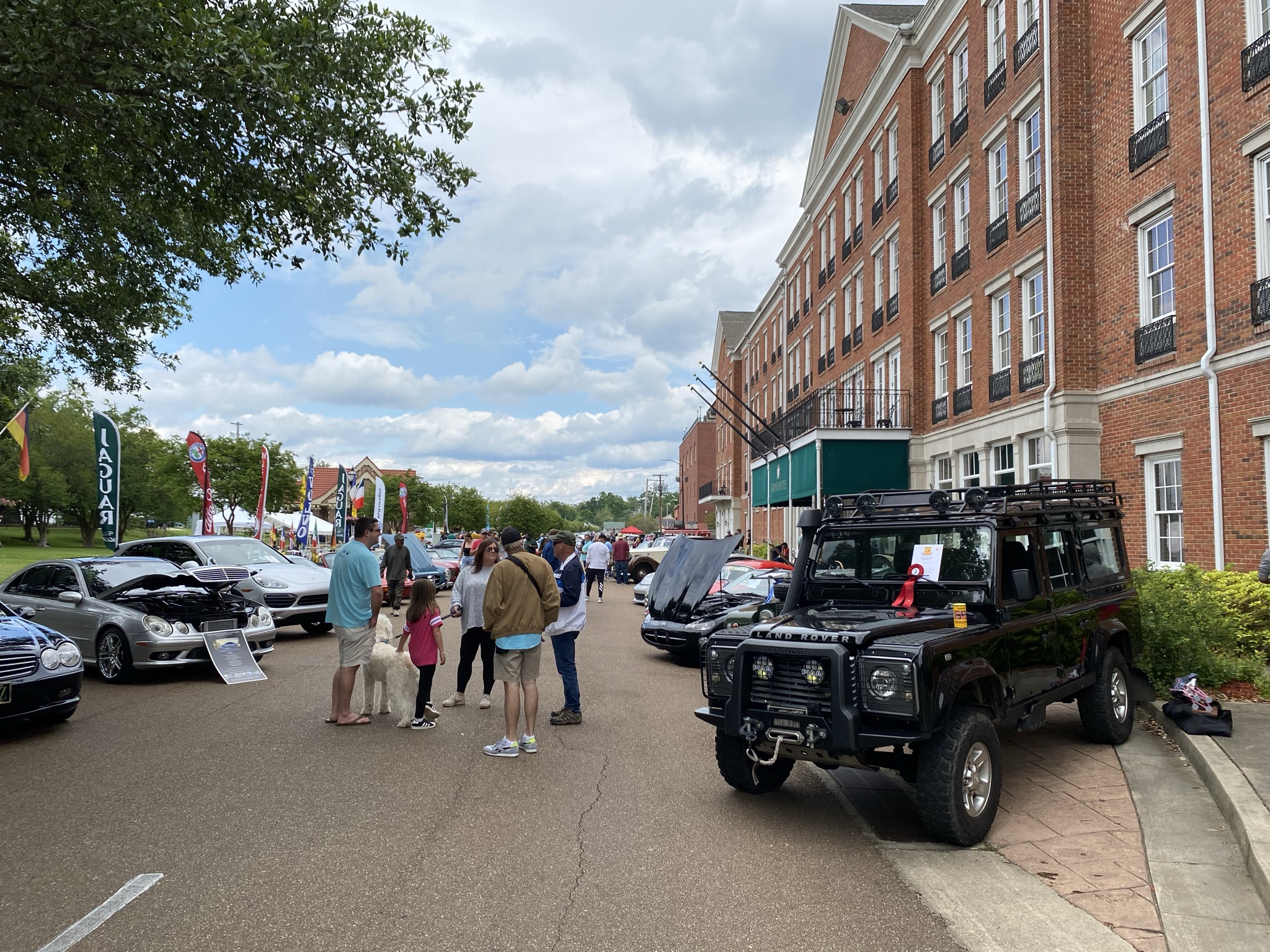 The 2022 Natchez Euro Fest Classic European Auto & Motorcycle Show, combining European engineering and beauty with Southern hospitality, will be another most enjoyable automotive and motorcycle event in Natchez, Mississippi. This will be the sixth annual show and once again is expected to exceed all expectations. The venue of Broadway Street in Downtown Natchez will make for an exciting event on April 23rd. Autos and motorcycles from TN, MO, LA, AR, FL, AL, TX, and MS will create a large and diverse field of entries. This free, fun, family event held on the bluffs of the Mississippi River will feature vintage and newer exotic autos and motorcycles.
Awards will include Best In Class and Outstanding In Class of 16 Different categories, 7 Sponsor's Choice, and Best of Natchez Vintage and Nouveau. Additionally the Mayor's Travel Awards will be presented for autos built in 1996 or before as well as an award for those built after 1996.
Another highlight to this year's event will be the air show performance by the very popular and exciting, 7 plane Bulldog Formation Flight Team. The Hub City Highlanders Bagpipe and Drum Corps will also preform. Return to this site later for more updated details.
Click here to view the Winners list for the 2021 show.
Click here to view photos from the 2021 show.