7.08.2021
Start your engines for the 2021 Renaissance Euro Fest!
PREREGISTRATION FOR CONSIDERATION IS NOW OPEN
Go to our entry form page and register! www.euro-fest.net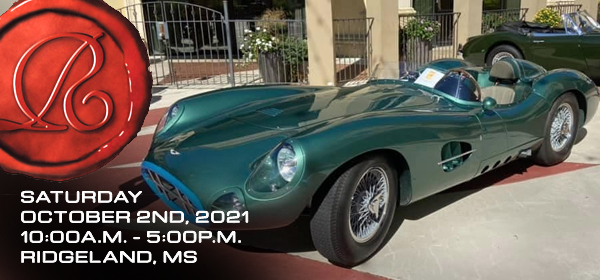 Again this year, the great automobiles and motorcycles of Europe will be coming to Renaissance at Colony Park in Ridgeland, MS for the 13th annual Renaissance Euro Fest Classic European Auto and Motorcycle Show. Entries in the show must be twenty-five years or older (built in 1996 or before) except for a selection of newer special interest autos of rare and limited production or provenance accepted at the discretion of the Selection Committee.

For European auto enthusiasts, this is a wonderful opportunity to enjoy the beauty of British, Italian, German, and many other European vehicles. If brands such as Rolls-Royce, Volkswagen, Ferrari, Porsche, Land Rover, BMW, Alfa Romeo, Daimler, Jaguar, Norton, Ducati, Royal Enfield, BMW, Mercedes-Benz, (to name just a few) excite your senses, then you need to get all in!

It's a perfect time of year to be outside, strolling through the Renaissance, and viewing gorgeous autos and motorcycles. This year the event will be held on Saturday, October 2nd from 10:00 a.m. to 5:00 p.m. The show is open to all European Marques with no registration fees and is free to the public as well. Over 15,000 spectators are expected to view more than 150 entries, manufactured in five different countries, coming from ten different states.

If you are interested in entering an auto or motorcycle in the show, you may find an entry form THERE IS NO ENTRY FEE FOR PARTICIPANTS. Awards will be presented to Best In Class of 15 Different Classes, 15 Sponsor's Choice, Ridgeland Tourism "Inside + Out" award and Best of the Renaissance, both Vintage (1996 and older) and Nouveau (1997 and later). Additionally, the Mayor's Travel Award and the Governor's Travel Award will be presented to out of State entries.

This year's show will begin Friday, October 1st with optional drives departing Memphis and New Orleans, coming together at the show site for the combine and escorted, Renaissance Rally Drive, starting at 3:00 on Friday, October 1st from the Hyatt Hotel at the Renaissance. The police-escorted drive will travel on an enjoyable route to an equally enjoyable location and then back to the Renaissance for the "Pick Up Your Packet" Reception that evening.

Go to our entry form page and register! www.euro-fest.net
Legends of the Interstate: THE RENAISSANCE EURO FEST ALL EURO CORRALS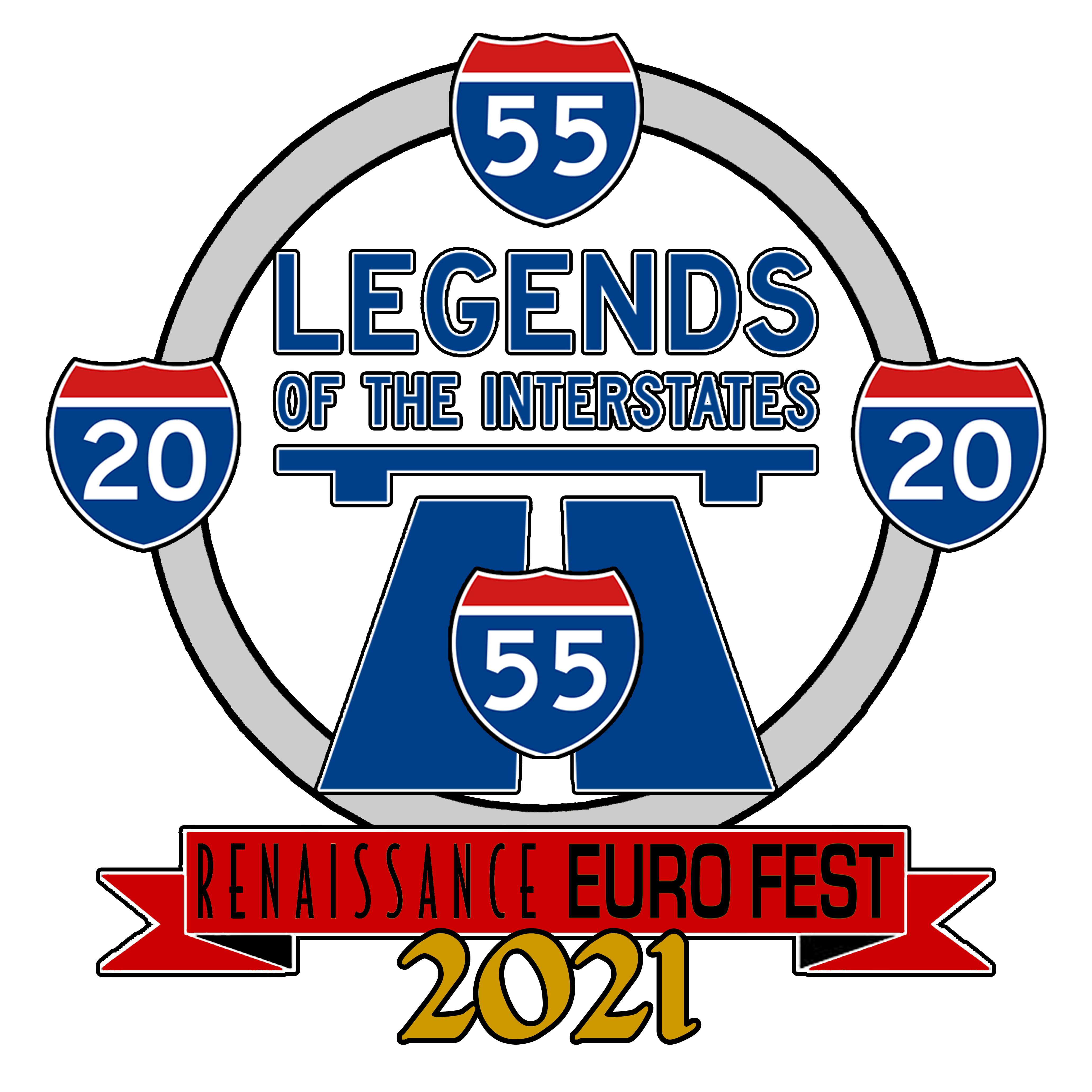 We invite you to the Legends of the Interstates auto show. This is an ALL EURO automobile display being held during the 13th Annual Renaissance Euro-Fest this October 2nd. This gathering will include European auto clubs, a Biergarten, food, and music! The LOTI corral is free to participants and the public.

We are looking for all year model EUROPEAN marques, stock or tastefully modified, that are not registered for the judged portion of the Euro-Fest Classic European auto show. It's a Coffee & Cars kinda vibe with VIP event parking for the Euro-Fest show.

We already have the Mercedes-Benz Club of America set to display along with the Porsche Club of America and the BMW Car Club of America. Still looking for some organized groups of other European marques. Again this is open to all years and models of EUROPEAN marques. You do not have to be an affiliated club member to display, individuals are welcome too as long as your ride is all EUROPEAN!

Again it is completely free to display your car and you will enjoy many of the perks a concours participant in the Euro-Fest Classic Show would, such as the exclusive Friday afternoon drive, along with discounted rates at the nearby Hyatt hotel and more.

All cars need to be in place by 9:00 am and are encouraged to stay the entire day with us to attend the Euro-Fest awards ceremony later that afternoon. Organized by marques, we will display on the east side grass between the Renaissance and I-55. Each respective club is encouraged to have a tent setup in their corral areas and the beer/ food will be available for sale in the center of the auto display. Please contact the following for specific information concerning one of the Corrals
Magnolia Region Porsche Club of America President, Rob Rall robrall@icloud.com
NOLA Bimmers President, Brian Hardy brianshardy88@gmail.com
MS Section, Mercedes-Benz Club of America, Communications Director, Dan Hughes dch601@me.com
Also contact Dan Hughes if you would like to show other European autos not mentioned above.
---
6.05.2021
Save the Date 2021
The date is set for the 2021 Renaissance Euro Fest. Friday - Saturday, October 1 - 2, 2021. We'll see you then!
---
10.19.2020
Oh What a Day!
Beautiful autos and motorcycles, coupled with perfect weather, brought thousands of fans to the 2020 Renaissance Euro Fest for a most enjoyable day. The rescheduling from the previous Saturday proved to be a fortunate choice, as the weather and atmosphere could not have been better! A large Thank You to all those that made it happen, sharing their Passion with others.

Friday's Renaissance Road Rally Escorted Drive hosted approximately 25 autos driving through Madison County, then back to the Renaissance for the Packet Pick Up Reception. The next day entries began parking at 7:00 and by 9:00 a beautiful site was set.

The Legends of the Interstates had an impressive turn out as well, with approximately 75 autos gathered in the Mercedes-Benz, Porsche and BMW Corrals on the East Lawn of the Renaissance. This event is primarily for newer autos or for those owners who just want to relax with their cars and friends.
EURO FEST
WINNING COLLECTION
Click here to view all the 2020 Winners
Best of Show Neauveu
Nancy & John Baldwin With Their Award Winning AC Ace-Bristol