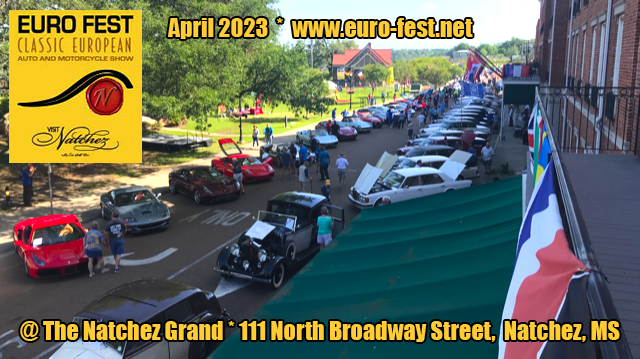 ...from Good to GREAT!
That's the bottom line on the 2022 Natchez Euro Fest. Wonderful weather, 84 entries on the Friday Road Rally Drive to St. Francisville, around 155 entries shown on Saturday, along with over 50 Mercedes-Benz, Porsche, BMW, and other various Euros in our Community car corral area. Very nice Rolls-Royce dinner at Dunleith Historical Mansion and a enjoyably Taste Of Tuscany Dinner at The Grand, our host hotel, all made for a Great Weekend in Natchez. If you missed it, you will have a shot again next year, which based on the buzz about town, will be even bigger and better! Stay tuned for more info, but first check out the photos and winners list. Also mark your calendars to attend our 14th Annual Renaissance Euro Fest in Ridgeland, MS on October 1st, 2022! Registration will open August 15th, 2022.
---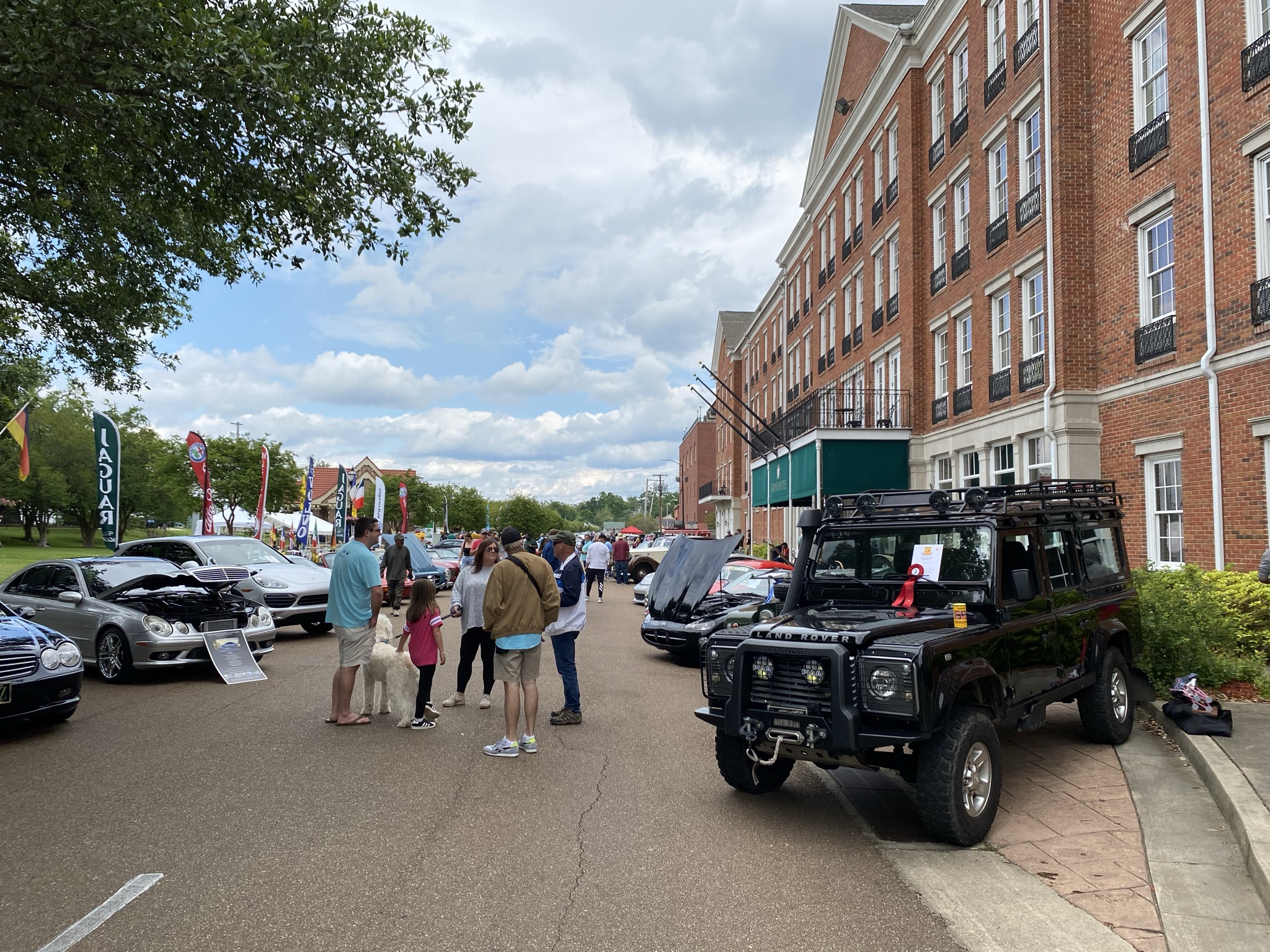 The 2023 Natchez Euro Fest Classic European Auto & Motorcycle Show, combining European engineering and beauty with Southern hospitality, will be another most enjoyable automotive and motorcycle event in Natchez, Mississippi. This will be the sixth annual show and once again is expected to exceed all expectations.

The venue of Broadway Street in Downtown Natchez will make for an exciting event in April 2023. Autos and motorcycles from TN, MO, LA, AR, FL, AL, TX, and MS will create a large and diverse field of entries. This free, fun, family event held on the bluffs of the Mississippi River will feature vintage and newer exotic autos and motorcycles.

The Natchez Grand Hotel and Suites, along with Monmouth Historical Inn & Gardens are now our preferred properties. Find their information on our website and book early to receive show discounts. The Friday evening reception will also be hosted at The Natchez Grand Hotel.

Awards will include Best In Class and Outstanding In Class of 16 Different categories, 7 Sponsor's Choice, and Best of Natchez Vintage and Nouveau. Additionally the Mayor's Travel Awards will be presented for autos built in 1998 or before as well as an award for those built after 1998. The Hub City Highlanders Bagpipe and Drum Corps will also preform.
Please review all website pages located in the menu and return to this site later for updated details.
Click here to view the Winners list for the 2022 show.
Click here to view photos from the 2022 show.
Click here to view photos from the 2021 show.