7.21.2021
THE NATCHEZ EURO FEST HAS A NEW HOME ALONG BROADWAY ST APRIL 22-23, 2022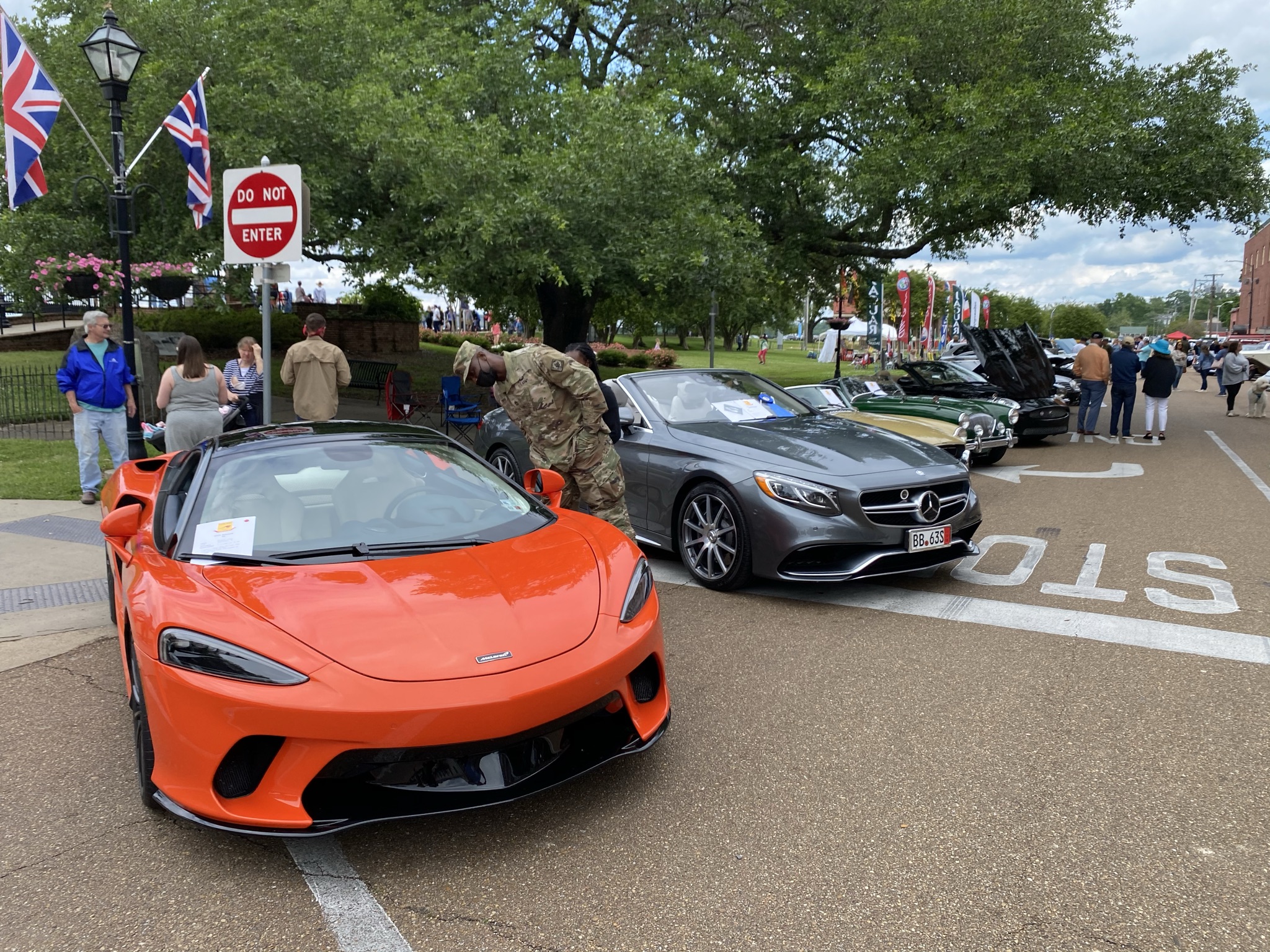 The 2022 Natchez Euro Fest Classic European Auto & Motorcycle Show, combining European engineering and beauty with Southern hospitality, will be another most enjoyable automotive and motorcycle event in Natchez, Mississippi. This will be the sixth annual show and once again is expected to exceed all expectations. The venue of Broadway Street in Downtown Natchez will make for an exciting event on April 23rd. Autos and motorcycles from TN, MO, LA, AR, FL, AL, TX, and MS will create a large and diverse field of entries. This free, fun, family event held on the bluffs of the Mississippi River will feature vintage and newer exotic autos and motorcycles.
Awards will include Best In Class and Outstanding In Class of 16 Different categories, 7 Sponsor's Choice, and Best of Natchez Vintage and Nouveau. Additionally the Mayor's Travel Awards will be presented for autos built in 1996 or before as well as an award for those built after 1996.
Another highlight to this year's event will be the air show performance by the very popular and exciting, 7 plane Bulldog Formation Flight Team. The Hub City Highlanders Bagpipe and Drum Corps will also preform. Return to this site later for more updated details.
Stay tuned for more udates!
---
4.20.2021
Finally Success
After two rescheduling episodes, we finally had a beautiful day for a most enjoyable event. Great new venue along Broadway St. in downtown Natchez strong mix of entries, including motorcycles, 8 plane formation air show and finally weather that could not have been better. The change of venue to pavement and to randomly park the field, as opposed to class parking, seemed to create a lot more interaction between owners and spectators. General Manager of the Grand Hotel, Walter Tipton and his staff could not have been more accommodating and we thank them very much.
Click here for the Winners list!
FUTURE CONSIDERATION

We realize that needing to change the date twice before finally coming to an acceptable weather forecast date caused many to change and recharge their plans, but we had no choice in our determination to save the show.

However, the entry form states that you "realized you had an obligation to inform me if you needed to cancel". Many of you did not, but let me tell you why the courtesy to have done so was important. When you no show without notice it puts a very unnecessary burden on the judges to try to locate your entry, especially when we have open parking opposed to by Class. Also, we often need to adjust space allocation when we have excessive "No Shows"! Please try to be more thoughtful if you plan to show at a future Euro Fest!